Needs-based approach to money

I hope you've had a chance to look at some of my offerings and are interested both in the content and in the way I offer them, including this needs-based approach to money. It's important to me to tackle some of the dominant logic around money and,
​
1) that this training is financially accessible for everyone and that your needs arounds sustainability are acknowledged
2) that my energy and work is valued, and my needs for sustainability are acknowledged.
3) that the energy and work of other NVC trainers offering similar trainings is valued and their needs for sustainability are acknowledged. (I don't want you to choose my training only because this approach to money enables you to 'pay less'' than what other trainers are asking.)

I have worked in this way since 2015 and have found that participants enjoy the option to choose how much they want to pay, that it builds trust and connection. From my perspective, quite magically, I have always received an amount that makes it sustainable for me to put on these trainings.

When I started going to events that were offered as a gift in this way, I found it bewildering as to how much to pay and I looked out for the cost of similar trainings to guide how much I paid. So I offer this information in case you are like me, and are curious about this … a 2 day NVC foundation training NVC with a certified trainer in London costs between £160-200. I appreciate that if you are on benefits, in a low income job, and/or with a family to support, this is too much for you to pay.

And believe me, if you are on benefits, in a low income job and/or with a family to support, NVC has so much to offer you (and I also fall into each of these categories!) so I really want you in the room.

Booking procedure

1. Decide which workshop you are interested in. Register interest via email / facebook/ meetup or this website.
2. Then i'll send you a link to a booking form and an invitation to pay a deposit. For a 2 day training, consider paying £50 as a deposit. For a 1 day training consider paying £25.
3. Do the training (where we will have a compassionate exercise around approaches to money (shame, scarcity, irritation etc) and alternative financing arrangements such as this.)
4. After the training, pay the balance according to your experience of it, and what you want to contribute to me

Notes:
I've tried working without a deposit and it doesn't quite work for me, as paying a deposit somehow symbolises a commitment and intention to the training.

If however, you can't pay as a deposit right now, please email me directly why this training is important to you and state your intention and commitment to doing it right now. That email would be sufficient for me as an intention and commitment.

Your place is only confirmed when I have received either your deposit or the email stating your intention and commitment to doing the training. Your preliminary register of interest is not enough to confirm you a place. Please hold responsibility for this alongside me and note that you may be disappointed if you don't follow the procedure as I've outlined it here.

If you already know my work and know what you would be willing to contribute and would prefer to pay all in one go, please let me know in an email and we can proceed with that.



Powered by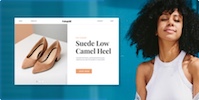 Create your own unique website with customizable templates.