I run this session on a regular basis and on request.
Being present to our needs of personal safety, power and self-protection.
Experiencing holding clear boundaries and saying 'no'
Identifying areas of our lives in which we have a shaky sense of our needs mattering ….
….. Empowering exercises to repair the effect this has on us.
Understanding how structural inequalities create unequal access to a sense of personal safety and power
Experiencing our needs mattering as a kind of loving 'self-defence'
Powered by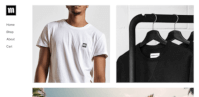 Create your own unique website with customizable templates.