​Step backwards and forwards through the steps until you reach a shift

Spend plenty of time on Step 3. Do not move beyond it until you have had enough time to explore all your feelings and needs. It may be that you stop at Step 3 and do not move forward today. This might be useful if you have been taught to go consider to others's needs before your own or in any case of domestic abuse. Only move onto Step 4 when you are wholeheartedly willing to explore the feelings and needs of the other. If you are not, that simply means you have not had enough support or empathy for your own experience. Don't force yourself to move forward. It is not a failing in any way to stop at Step 3.
Powered by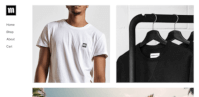 Create your own unique website with customizable templates.