This was at the wonderful

Sound Camp​ 2016

http://soundtent.org/

for International Dawn Chorus Day at the amazing Stave Hill Ecology Park​ We foraged for spring herbs and made nettle, garlic mustard and dandelion flower tempura.

There's something about frying things which is so worth it a) with a group of people .... b) outside in nature. I never deep fry at home but together it's joyful and fun.
Powered by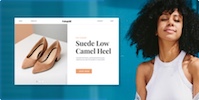 Create your own unique website with customizable templates.